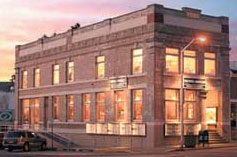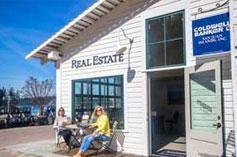 Contact Our Brokers Directly
Our San Juan Island Team
Give Yourself the Advantage of Our Knowledge
Coldwell Banker San Juan Islands Real Estate Brokers and management combined have the most knowledge about the local real estate market and related matters, giving both our buyers and sellers distinct advantages. We have the largest base of buyers and sellers, we're chosen as the listing agent more than any other brokerage and we generate the most buyers for those listings. We look after our customers before we look after ourselves. We know what things to be aware of and advise our customers accordingly. We have the most experience in every aspect of real estate in the San Juan Islands providing substantial benefit, advantages and protections for our customers.
As we have always said, the island's lifestyle is the primary reason in the purchasing decision process. It is what originally brings you to the islands and what keeps you wanting to be here. Our office has created an entertaining video that helps demonstrate our feelings about the island lifestyle and selling real estate. We hope you will take a moment to enjoy our YouTube Office Video.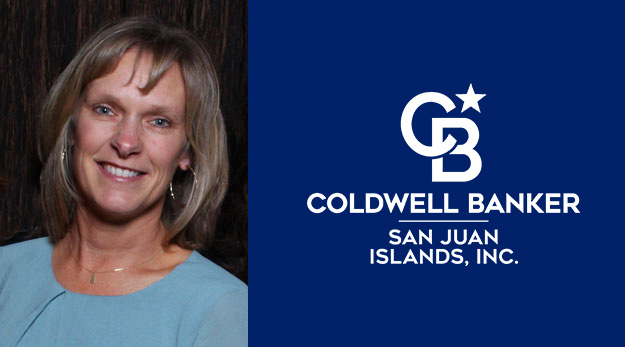 COLDWELL BANKER SAN JUAN ISLANDS, INC IS PROUD TO ANNOUNCE THAT MICHELE MAYER IS OUR NEW DESIGNATED MANAGING BROKER. (The person responsible for overseeing all listings, sales, brokers, staff and other general brokerage operations.) Michele is taking over for Tim Gambrell, who was our Designated Managing Broker for the last 14 years and is now going to partner with Merri Ann Simonson. Tim is going to stay on for another year to help Michele learn the extensive and complicated job.
Michele was raised on San Juan Island. Prior to becoming a Realtor she had a career in the strong education system in Friday Harbor. Subsequently she decided she wanted to expand her horizons and join a career that allowed her to help others find their happiness in the islands.
Michele entered the real estate industry in the San Juan Islands in the year 2001, the year her second child was born. She gradually learned and grew her business. In 2013 Michele was voted the highly respected San Juan County Association of Realtors 'Realtor of the Year' by her peers!
As a real estate broker, Michele consistently provided professional and ethical service to her clients, helping those clients make the best decisions for their particular situations and achieve their real estate goals. Michele listens to her clients so she can understand what is important to them. She helps guide buyers and sellers through the real estate process by being communicative, responsive, and honest. All of these excellent qualities will help her in her new position as the Designated Managing Broker.
Michele's longevity as an islander, her many years as a successful real estate broker at Coldwell Banker San Juan Islands, and in addition, her experience managing a $20 million Condominium Complex, affords her local connections and knowledge that will also benefit those with whom she works.
Further, Michele, like many within the Coldwell Banker San Juan Islands, Inc. family, has a strong commitment to the community, devoting much time and effort to a number of community activities.
Everyone at Coldwell Banker San Juan Islands is thankful to Tim for his many years of being an excellent Designated Managing Broker and we are now very excited to have Michele as the new Designated Managing Broker!