Every quarter we analyze the latest real estate market data in San Juan County and share it with you here. We believe to best position our buyers and sellers we need to pay attention to trends and trajectories.
If you are in need of real estate services or advice, contact your preferred Coldwell Banker San Juan Islands, Inc. broker to see how they can be of service to you!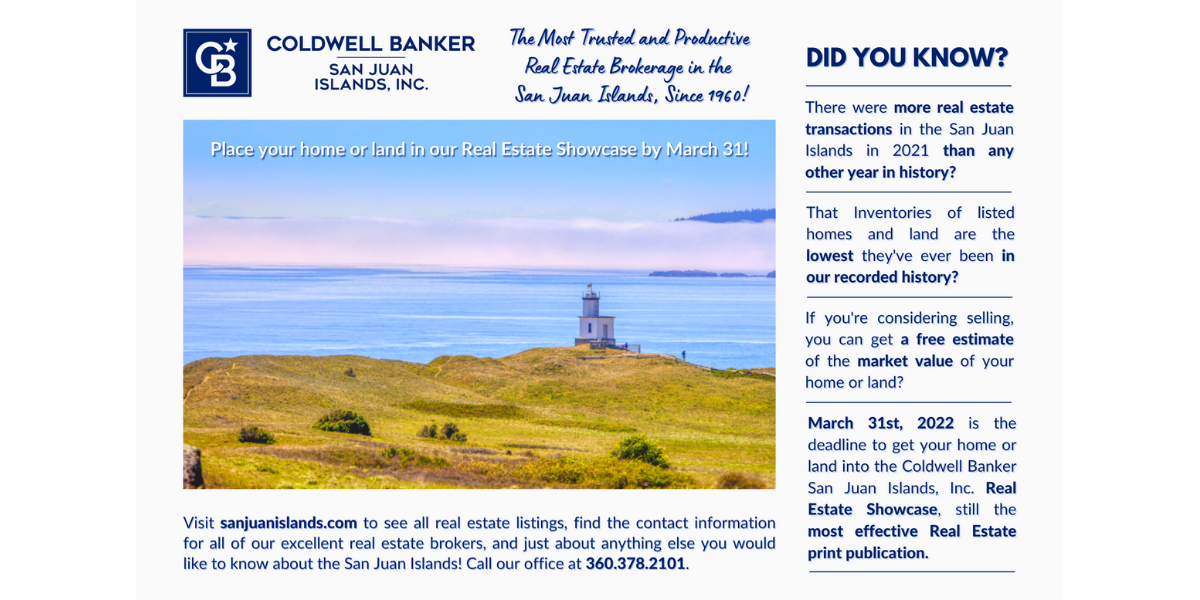 DID YOU KNOW? There were more real estate transactions in the San Juan Islands in 2021 than any other year in history? That Inventories of listed homes and land are the lowest they've ever been in our recorded history? If you're considering selling, you can get a free estimate of the market value of your home or land? March 31, 2022 is the deadline to get your home or land into the Coldwell Banker San Juan Islands, Inc. Real Estate Showcase, still the most effective Real Estate print publication.